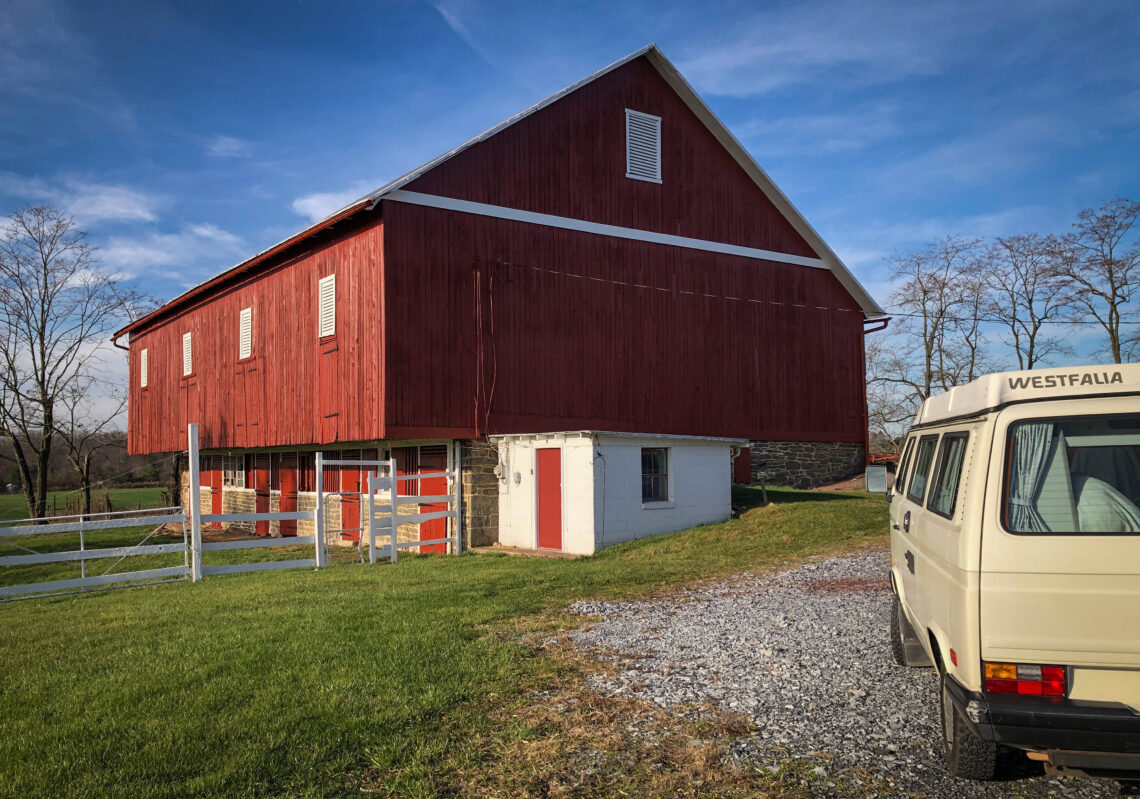 But first a trip into Pennsylvania Dutch country for Janet's battery.
Off the turnpike and through farmland different from any I've seen in the U.S., because I've never been through a state with so many old, prosperous family farms. Most still have their old barns, and round-topped silos and large old farmhouses, at a minimum. On a road so small it didn't have any shoulder at all, we pulled into a gravel lot surrounded by trees, and after nine years, we got a new battery. After it was installed, the man, with a bushy grey beard and no mask, told me I'd better start her up, to make sure she didn't explode. He laughed and said women are always afraid things are going to explode, and men usually think, 'oh cool.' Since I had just been using the time to start up my little propane heater while turning my face away in case it exploded, I felt, um, very womanly?
Janet roared into action, like I haven't heard in a long time. And we have 650 Cold Crank, baby.
There was snow on the ground when we got to the Blue Ridge/Allegheny Mountains, which more or less continued into Ohio. It's a continental climate now we're off the east coast. It's not yet terribly cold, so I'm not worried about tonight in the parking lot of an office park in Columbus.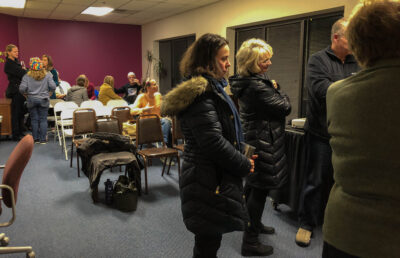 This office park is the home of a yoga and nutrition center, and also headquarters for a group that is suing the governor of Ohio for disaster fraud. They have meetings every Thursday evening, and being in the area, I thought I'd drop in. There were about thirty-five people, and different from New Yorkers, of course, but the same wonderment at what to do to carry on with life now is very evident. The owner and leader, a woman named Pam Popper, is very confident in the legal strategy they are working on, and it was interesting to see for myself what it felt like and how people behaved, rather than watching another video on YouTube.
These last two days I haven't watched any videos at all, for the first time in, well you know, all year. I could feel the difference today, right from when I woke up. I feel clear, I can see. I didn't realize how closed and fetid a brain can get when it gets most of its input from a screen.