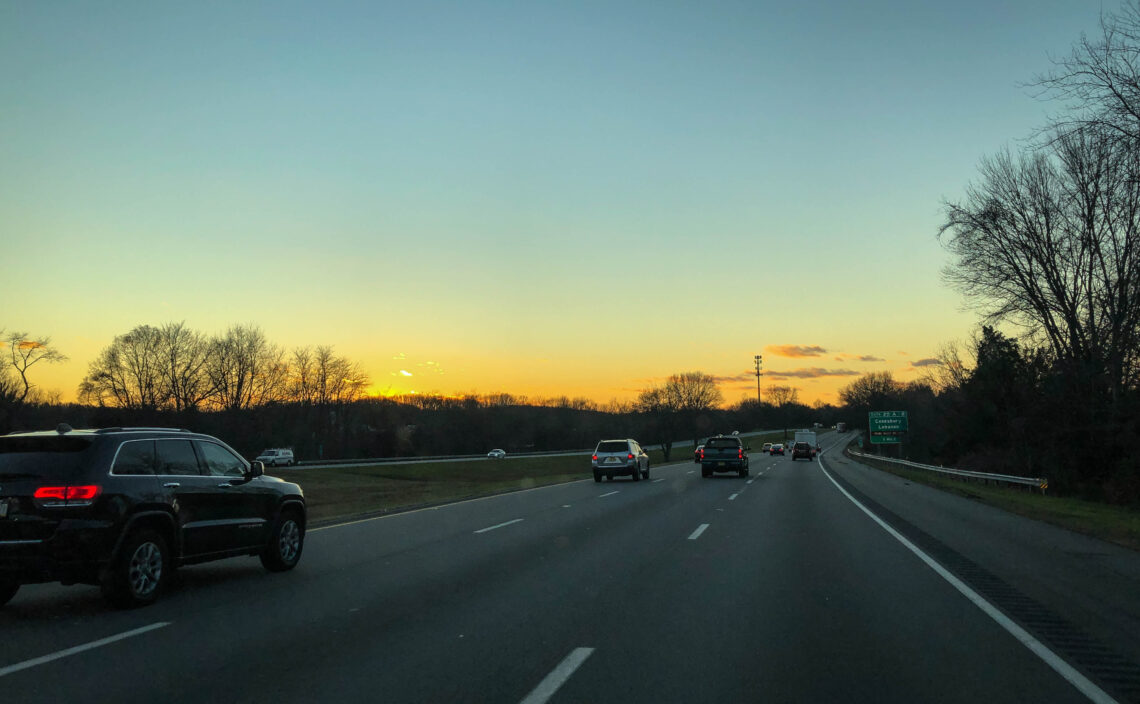 Heading west with the sun in Pennsylvania.
Got out of town! We've stopped just outside Harrisburg, PA. We got a late start, and it's dark now. I realized it's a lot colder parking than driving, so why pull over early and sit and shiver? I've been nervous about trying out my new propane heater, so wanted to do it right after we parked in a vacant parking lot. Once that was over with, I could sit and bask whilst eating some "dinner" out of my emergency food bags I bought a few months ago at Trader Joe's, when we all were told to prepare for the apocalypse. So snacks, basically.
But now I'm eating those snacks in a room at Motel 6, because Janet's battery is failing! She starts fine, but it won't charge my phone at all. Miraculously, the guy running the motel told me of a specialty battery place just up the road, off the freeway, and he also did not say a word about my lack of a mask–though dutifully wearing his.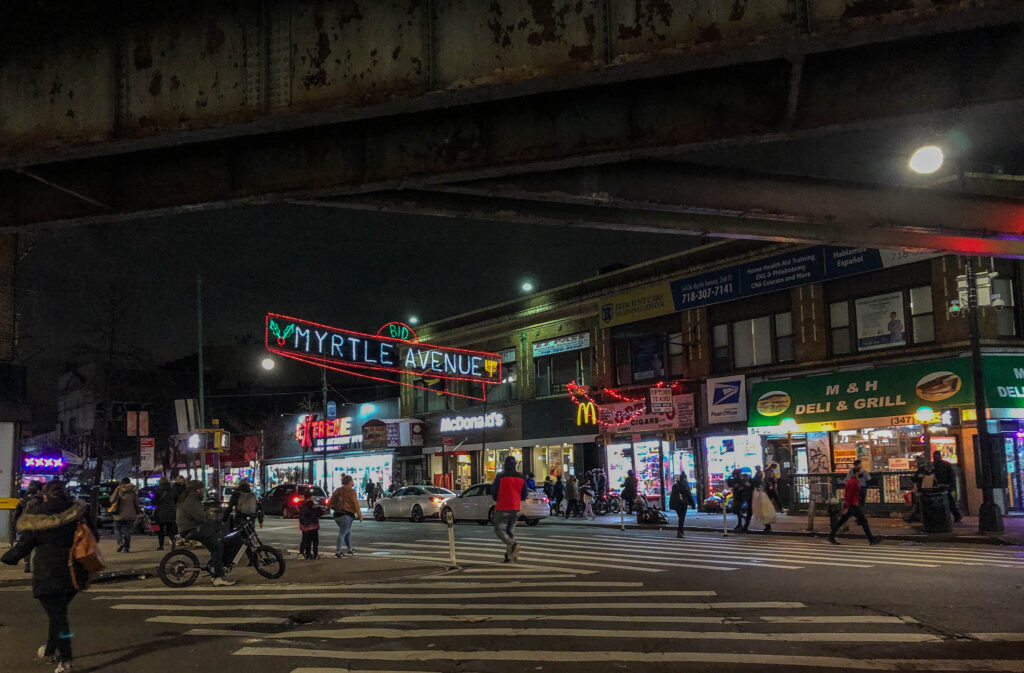 I got everything packed, and mailed off a 60-lb box of books I had accumulated since my arrival. The little shopping street I lived by has lots of little shops and the post office, and I've enjoyed the mostly relaxed attitude of the people trying to run their businesses and live their lives. People made kind remarks about Janet, as I was packing, and a random passer by had a whole quarter dispenser full of quarters to make change when the parking meter wouldn't take my card. The man in the post office was curious about my books, and wished me well, which was especially nice since we both had our entire heads exposed to the world. I also stopped in to say goodbye to my laundress, with whom I talked 'women's talk' over these last almost two years, in the best old-world way. I won't miss Myrtle Avenue, really, though.
I did have a few moments of feeling how beautiful the world is, even now, and how good it is. Driving up the tall Verrazano Bridge, looking out over the deep Atlantic blue of lower New York harbor in the sun, it was glorious. And later, watching the sun set behind the nice tree-covered hills they call mountains here, again I felt it. That there was nothing wrong with the world at all, in fact it is rich with goodness. And this was after driving over the bridge from Staten Island to New Jersey and looking at that incredible industrial wasteland of power. Oil, gasoline, ship terminals. I told Janet that was where she gets her power, although she's on the hit list, as most likely am I, because we are old and polluting.