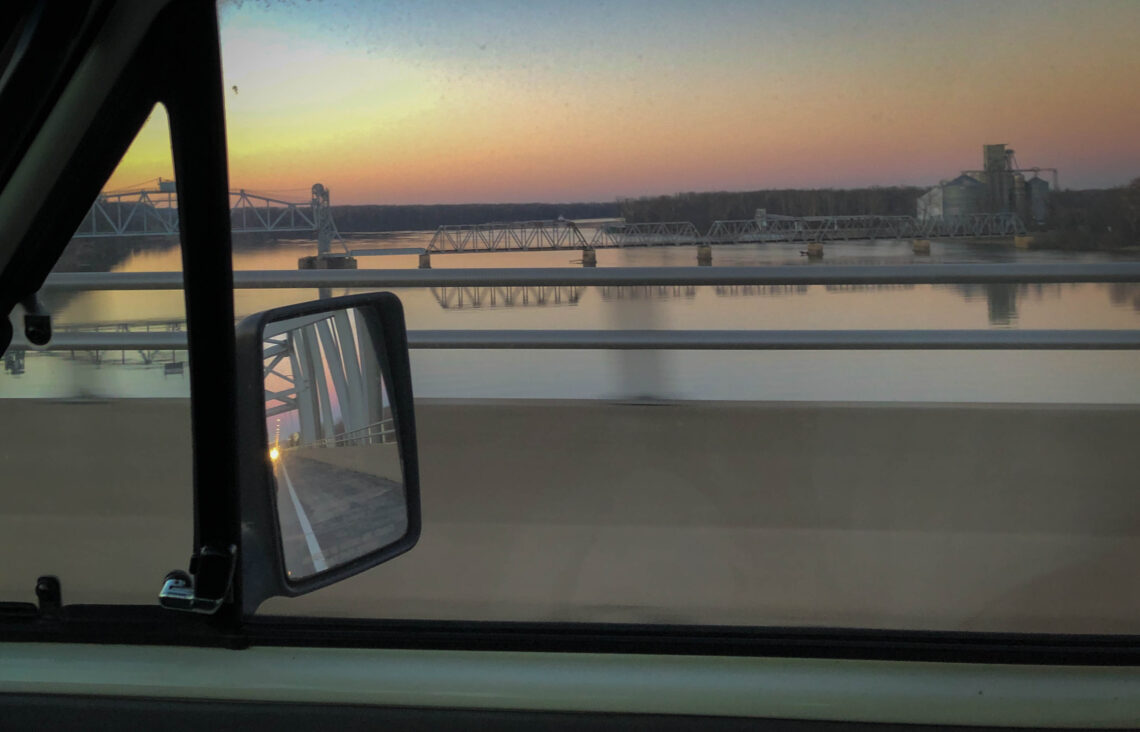 Crossing the Mississippi!
Woke up this morning thinking cold, dark, coffee, bathroom. Snug in my bedding, wedged in with my stuff, I circled mentally until something had to happen. Janet's lights don't work now, nor the charger, unless the engine's going. Must adjust, and so we did. It was too dark to see the controls on the heater, so got out my candles and muddled through. The little thing works brilliantly, with its fossil fuel ablaze.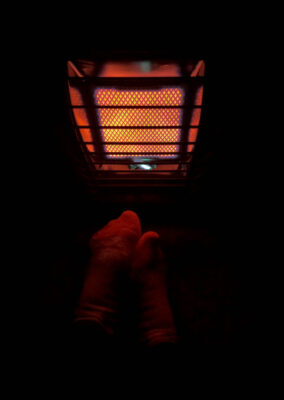 I have no pictures for you of Ohio, Indiana, or Illinois. I barely stopped, and it was always tan and taupe, fallow fields and leafless trees, undulations and increasing flatness. Farms more spaced apart as we headed west. Less brick, more tin. Definitely have left the Round/Gambrel Roof Barn Culture and entered the region of the Pointy Roof Barn Culture. It is productive, big land, worked with care.
One middle-aged man dressed for work spoke to me at a gas station in Columbus. He seemed to be amused that I had told a woman to mind her own business after she was yelling something at me that I assumed was about not having a mask on in the convenience store. Turns out, I was just taking too long to pay, being a bit chatty, and she was going to work, so I apologized. None of us were wearing a mask, and he said "People are getting fed up."
Driving into Missouri after sunset, watching the glow fade over the open fields, I thought how peaceful it was. No war, no famine, no pestilence, no plague. People driving loads of goods to and fro, lights on, heat on, crops in. Objectively, there is nothing wrong at all. I then passed a transmitter in a field, blinking red lights and beaming discontent and blatant propaganda.
Here at the Walmart in Brookfield, Missouri, the lot lights are beaming down their cold LED all over the huge, grey lot, so the lack of light won't be an issue. Hopefully it will be a fairly quiet Friday night in this small town.