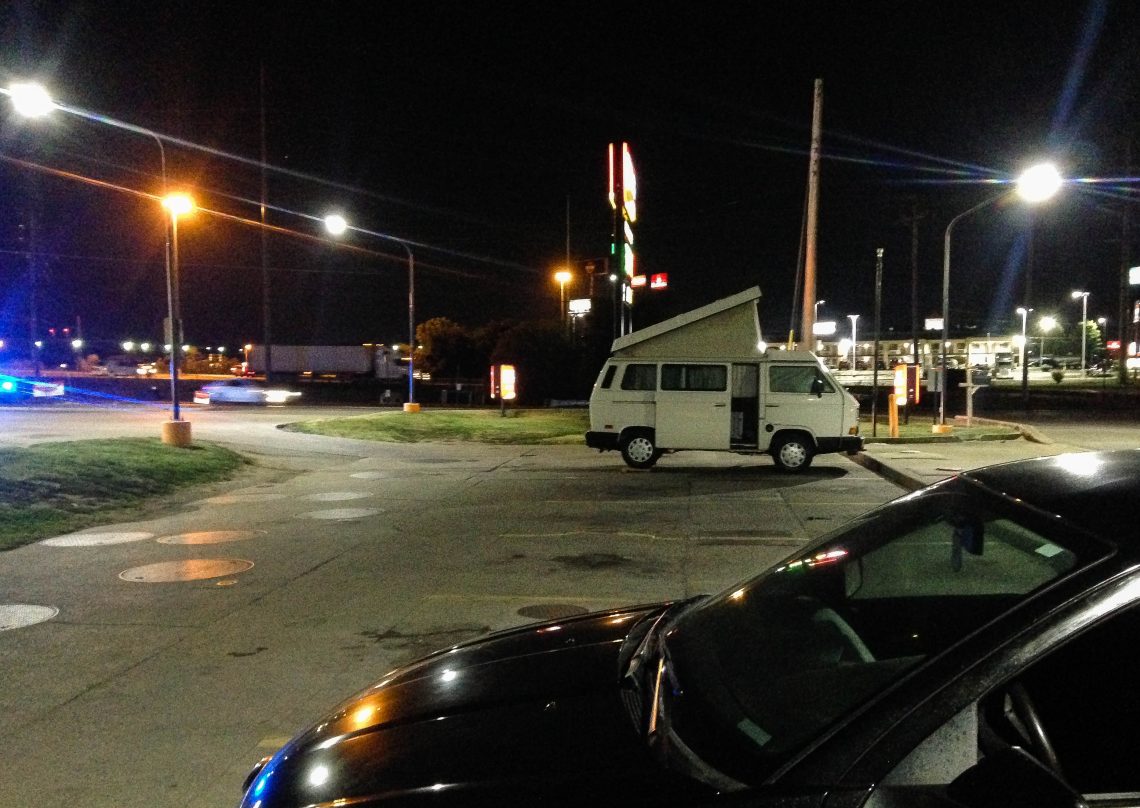 If it were easy to be totally rational, everyone would be doing it.
After we got back on regular highways yesterday, I couldn't deny that I was hearing a road noise that seemed to be getting worse. I decided to find somewhere, if possible, that was familiar with an '89 VW Vanagon, to see if I could get some help. Janet is definitely an odd bird in these parts. We spent the rest of the day running around Columbia, Tennessee, trying to find someone who knew enough to help, and in addition, would be willing to take the time. After much talk and travel, the noise turned out to be her tires, and her wheels were most likely not going to fall off on the interstate and cause a massive pile-up which would be the end of us. But the oil change I had asked for ran into a hitch. I decided to head toward Nashville, and go in first thing in the morning to a place that specializes in German cars.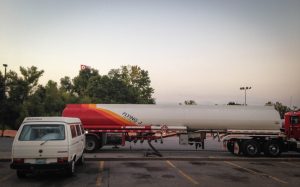 Chagrined about an extra night in Tennessee, I stopped at a truck stop to stay for free, and hoped that I wouldn't wake up to a big oil leak after the fellow in Columbia decided to abort the operation. I came out of the store to find Janet keeping an eye on the suicide jockey who was dealing in inflammables right under her nose. After I took this photo, a truck driver came up to ask me what could possibly be interesting enough to photograph. He then laughed at me for my worries, which did me a world of good. Then I turned down his invitation to dinner, which did me a world of good. I settled in to read, and sweat, in peace.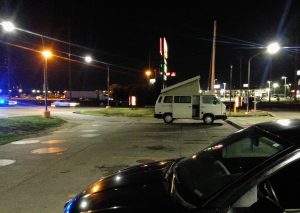 This is what a truckstop is like, if you're interested. Very noisy, but usually decent people.
I'm now waiting in the shop in Nashville, hoping for the best. The service advisor has already informed me an oil change will be $135, and I've already told him that is totally out of line. Wish us luck!