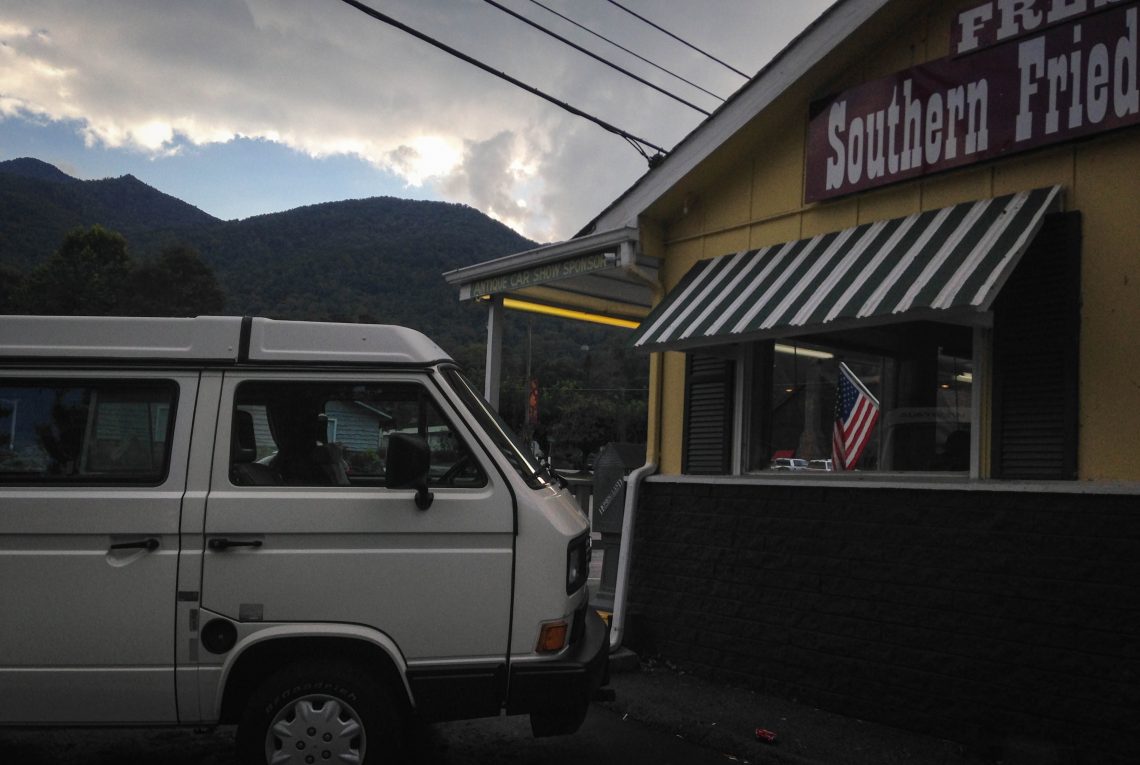 We're in the Blue Ridge Mountains!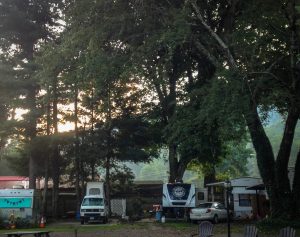 Woke up this morning in Maggie Valley, North Carolina, not sticky with sweat! The no-see-um's biting my ankles, and the occasional, disconcerting bang of a hickory nut hitting Janet's roof in this little, funky park down by a creek were just part of the charm. The dollar store is just across the road, so got paper towels and some milk for my cornbread in the morning.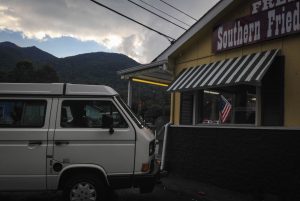 Made yet another fruitless attempt to get truly homestyle food in this diner last night, but alas. However, I can finally say that I have seen how beautiful the Appalachian Mountains really are.
In case anyone is concerned, once I got the service guy on the right track at the repair shop, they did, I think, a very good job. She needed some extra work, and with that included, they still charged me about 30% less than originally quoted. I have new aluminum washers and a good explanation for whoever does Janet's next oil change. Plus they were fascinated with her, and we took away more good wishes for our journey.
Then we made a tiring crossing of the rest of Tennessee, on a hot interstate with screaming trucks howling past us–window down, still. Turning off, the drive through the commercial tourist mess around Pigeon Forge and Dollywood horrified me. You can't tell where one town begins and the next ends, and it seems as if they are trying their hardest to pound home every slack-jawed, ah shucks, moronic idea anyone ever had about country-lovin' folk. The Hatfield & McCoy Dinner Feud in a huge, cartoon barn looked like an evening in hell. I didn't take a picture, because a photo cannot capture the cumulative banality of driving that long road, one fake, idiotic theme after another. A replica of half of The Titanic, an upside-down mansion with upside-down palm trees, Live Alligators, and just further on, Live Sharks. If it weren't for the dignified backdrop of some seriously tall and impressive mountains, I would have despaired. It's as if they have no faith at all in the intrinsic attraction of Great Smokey Mountains National Park. At all.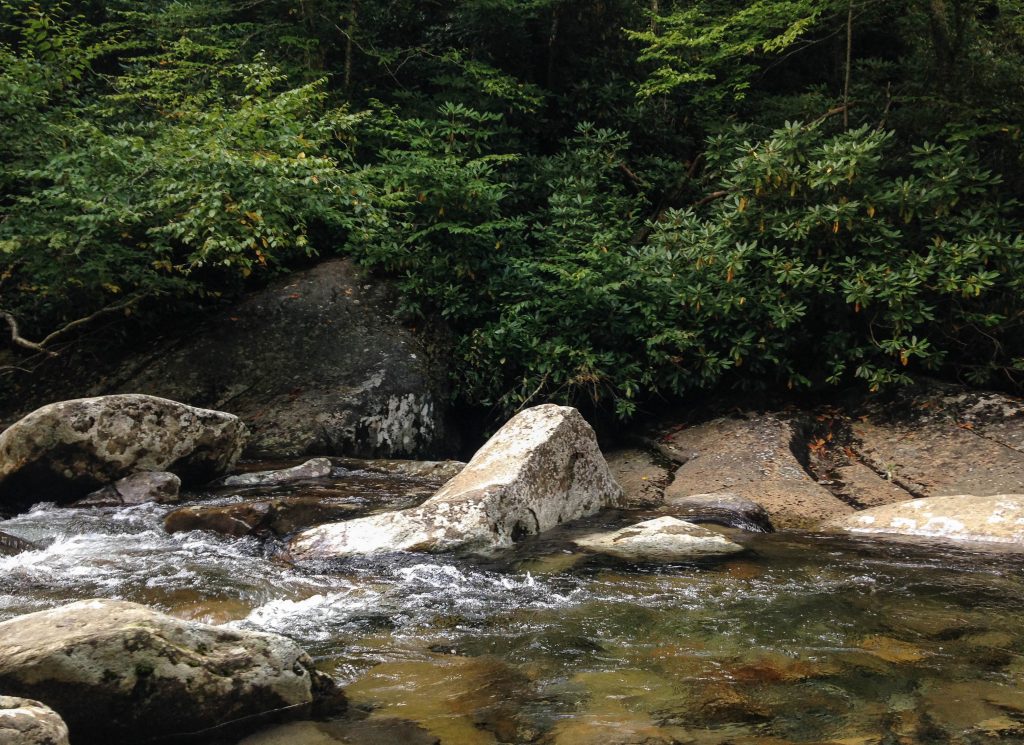 We pushed on, and hit the mountains. Steep, steep mountains. Heaven. Instantly. I stopped at a creek, running crystal clear over shimmery rocks. I waded in, and took in the coldness with my whole body. Lacy, mysterious woods and wild rhododendrons, like Oregon. I know from experience that the beauty of nature does not make up for human warmth and bonding, but it is a healing force. I would return to this place.
I feel sad this morning, because arriving here makes me feel that I have truly left behind the biggest part of my life. I took the time to grieve that, so I can keep going for what I hope is the best. This was good. I feel like we eased into the East in the most gentle and pretty way ever.