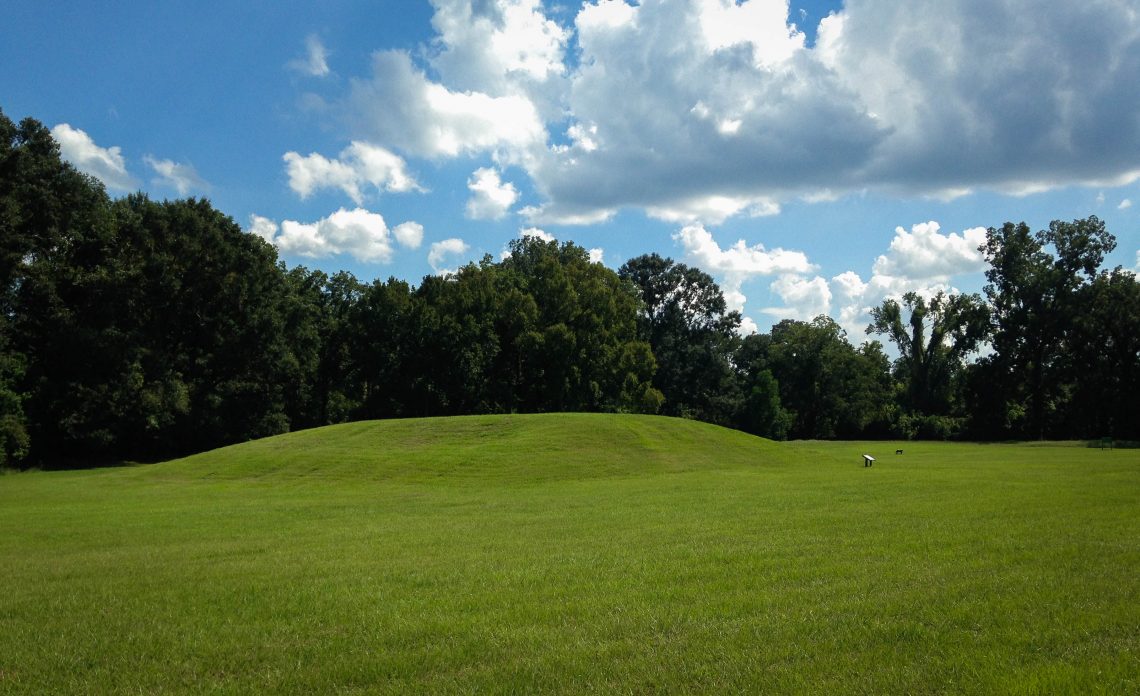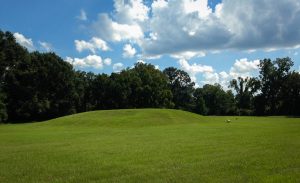 At the Grand Village of the Natchez, they say the Sun bestowed all power to its relatives.
It certainly was strong enough to make me too impatient and testy to mess with the one-way street system in the modern version of Natchez. A last look at the Mississippi River before we turn definitively North/Northeast was sufficient. I am frankly tired of grand antebellum houses, anyway.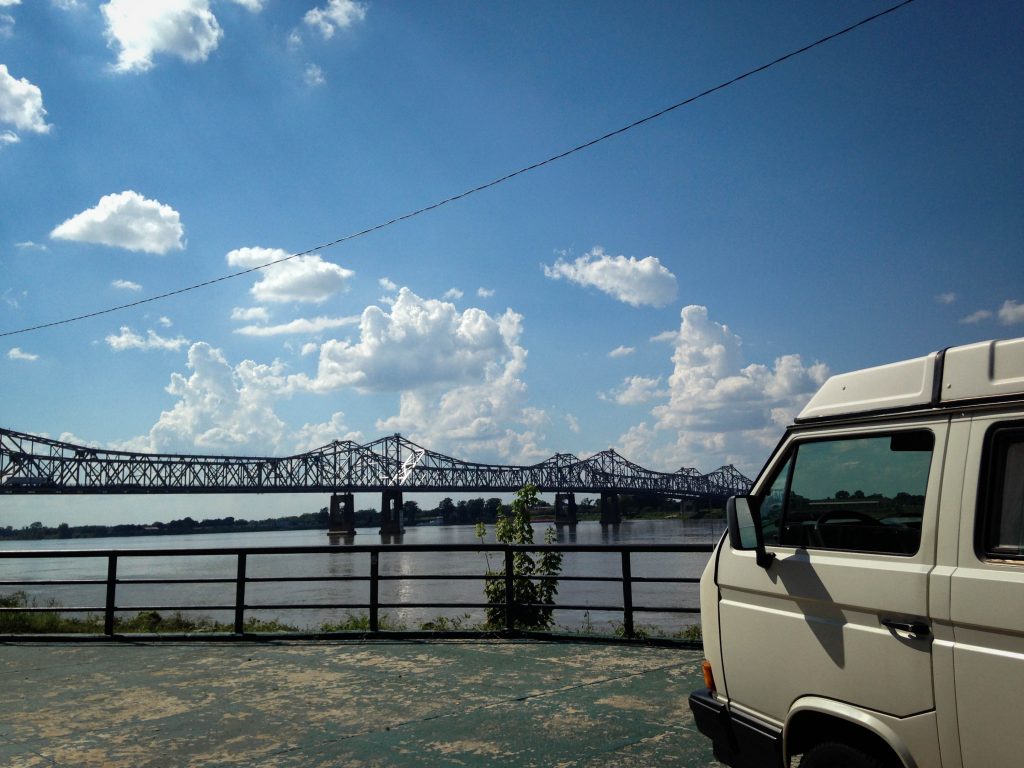 Coming into Natchez, I made an impulsive right at the Indian mounds, and walked up onto the Sun mound. During the short video, the male narrator had said that the Natchez grandmothers, mothers, daughters and granddaughters all lived together, and that the men married into their groups, so that the children derived their status and their clan from their mothers. The other viewers were a group from The Netherlands, and one of them gasped when that sentence came out.
Apparently way earlier, at the first European contact, they were pretty confident people, and when De Soto summoned the 'chief' he said, I don't think so, you come to me. I don't care about seeing you. Indeed. He was, after all, a direct descendant of the Sun.
A French explorer reported seeing human sacrifice there, at the burials of a female and a male leader. Well, I've found that honoring your parents, embodied or not, is entirely optional. It's just me and friendly spirits on this adventure, so if you're actually here, thank you for joining me.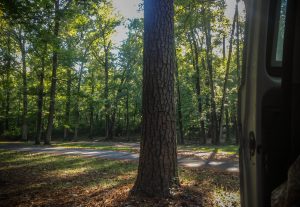 Here's the surprise of the day: the Natchez Trace Parkway is lovely! Once we got on the parkway towards Jackson, the overhanging woods cast dappled shade, and I let my elbow rest on the window sill. The shapes of the tall pines and other leafy trees are rounded and elegant, unlike the corridor of solid little trees that line the interstate. The long and gentle curves of the two lane road make for peaceful traveling, without any trucks or many people. Folks I had asked about it only wanted to sternly warn that 'you can only go 50 miles an hour.' Right. In one fell swoop, Janet and I were free of every other jerk driving in Mississippi!