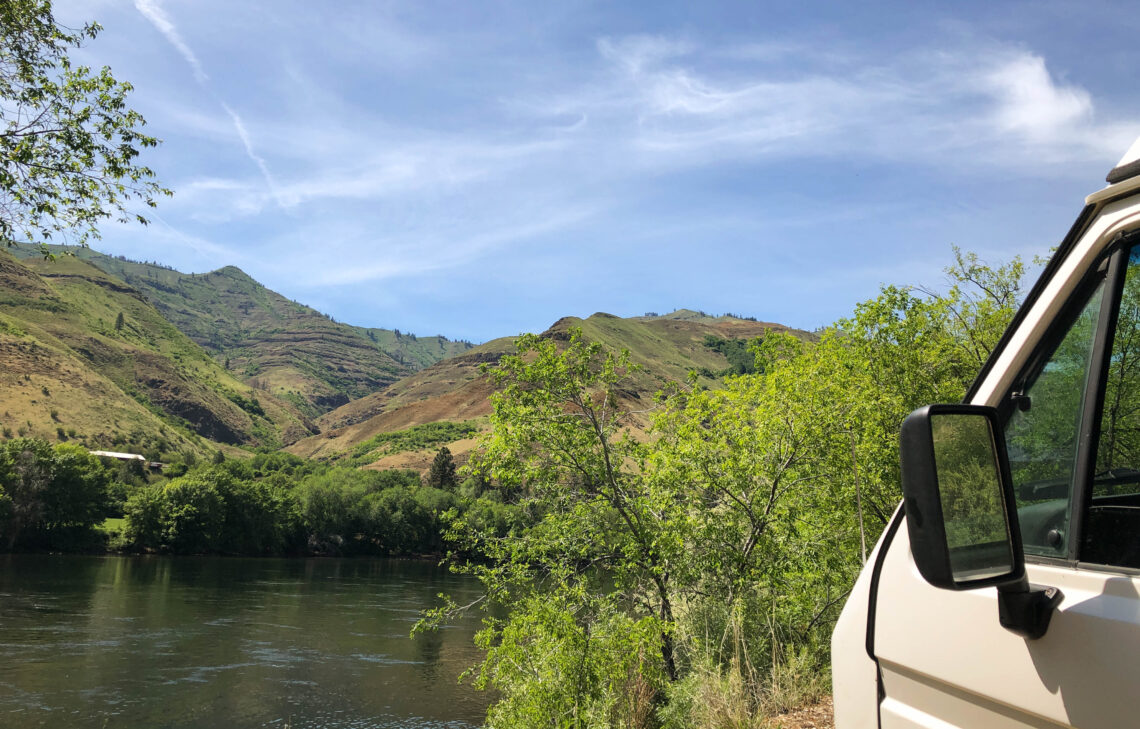 Hells Canyon starts here, below the dam on the Snake River.
Janet contemplates Oregon just on the other side.
We left the RV park in Grangeville sleep deprived, and soon began sweating. A truck stop across the road blasted diesel engines all night. And summer's first heat wave has struck. Janet isn't about to cool me off when she's negotiating all this canyon country. Yesterday we galloped down a steep descent into the Salmon River valley, full of whitewater rafters and little cherry orchards on river benches. Then took a back road down another long and twisty descent to the Snake River at Brownlee Reservoir, above Hells Canyon country.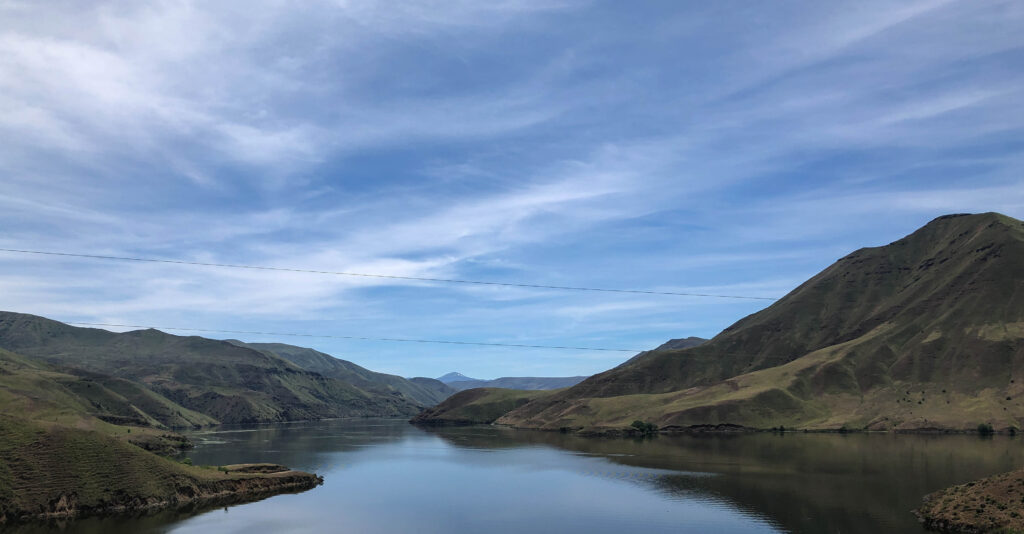 It did look a bit demonic to me. Dead.
But after entering Oregon, the road climbed up and there were the Wallowa Mountains!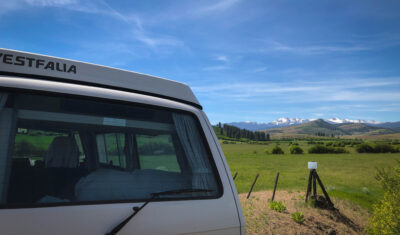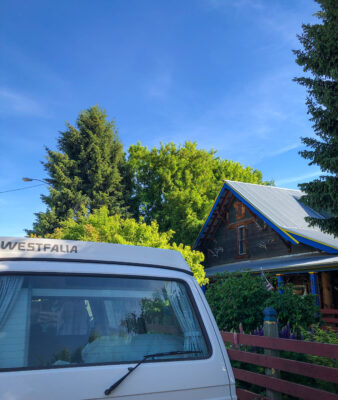 We entered the Pine Valley, and though it was yet early, I stopped on the main street in Halfway, Oregon, almost incoherent with road fatigue. I write this now propped up against the headboard of a soft, full-size bed, being blasted with cold, conditioned air. After not sure how many nights, it is so luxurious I can hardly stand it–and only ten bucks more than that gravel armpit of an RV park of the night before.
The Pine Valley Lodge is a place I remembered as if in a dream, from when I was here in 1996.
Halfway is in Pine Valley, which is in Baker County, which is on the governor's hit list for having tried to stand up to authoritarianism. It was sad to see the old ranchers and neighbors shuffle into the restaurant's garden dutifully wearing their face masks, sit down, and pull them off– where just across the river there wasn't a soul wearing one. I heard that the Oregon Health Authority came to this tiny corner at the end of a road to nowhere and threatened 'to give everybody an $8,000 fine.' How long will you be bullied like this, Oregon?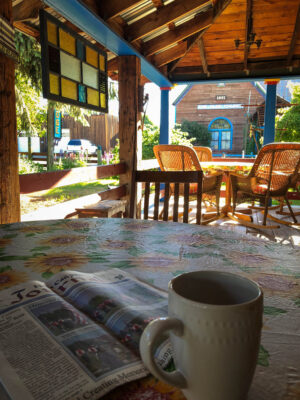 For now, this place has the feel of the individualistic towns adopted by hippy draft-dodgers where my family would stay in the 70s, up the Oregon Coast and in British Columbia. Full of self-contained, hand-crafted, voluntary poverty. It gives me a sense of aching happiness, because this Pacific Northwest has almost disappeared. Maybe it was never really as it seemed. After all, the hippies turned out to be consummate capitalists, didn't they?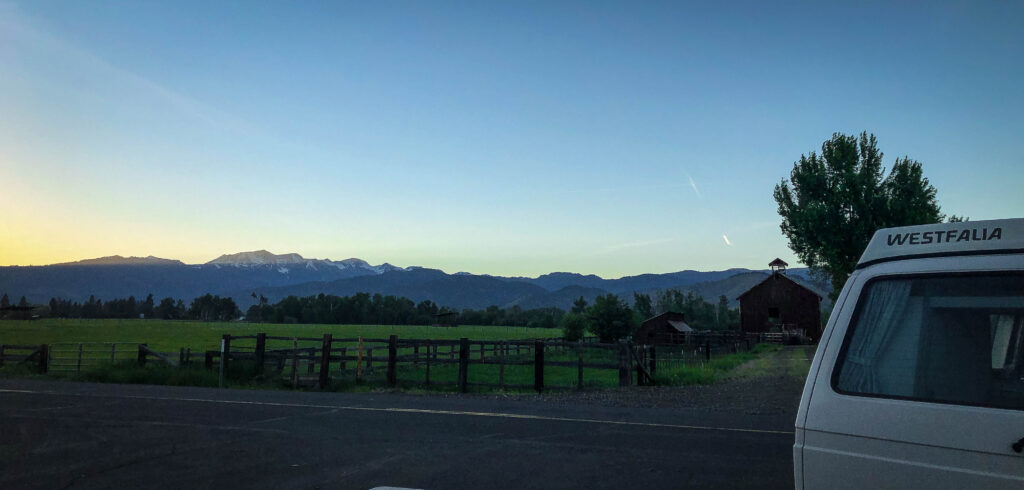 The woman who runs the hotel said they all talk about seceding from Oregon, to join Idaho, but she said they don't like Idaho's politics either. Too aggressively pro-gun, pro-'right-to-work.' In other words: too harsh. So laid-back Oregon gets run over by the hand cart of progress as it goes toward hell.
And as they say, "When you're going through hell…"