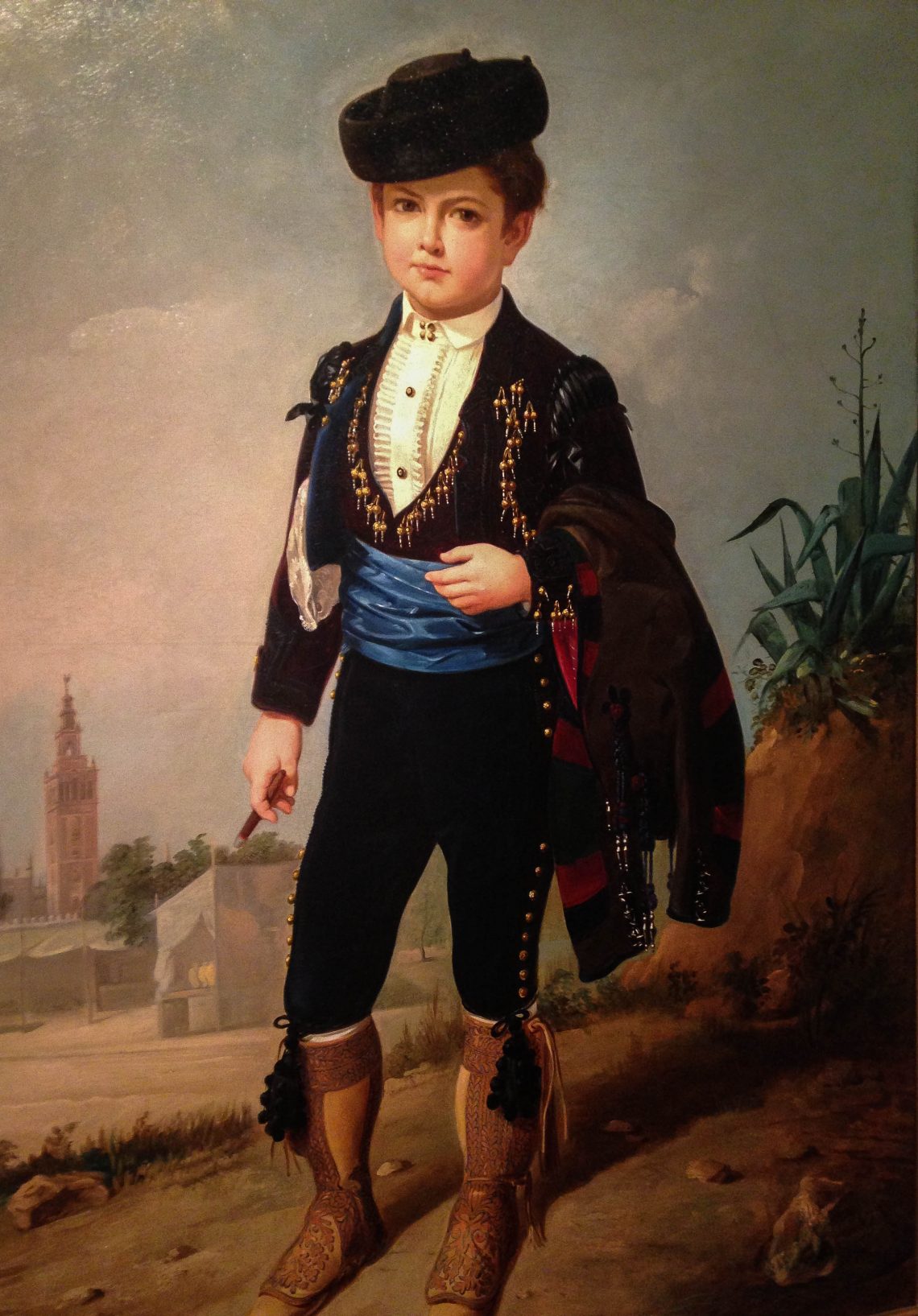 A white linen shirt and sandals instead of flip flops got me into the San Antonio Museum of Art.
Afterwards, in the parking lot, I carefully hung the shirt back in Janet's tiny closet. Well worth it to see 500 Years of Spanish Painting, and a generous portion of the doyennes of San Antonio society. And possibly unnecessary, as I was politely ignored by nearly everyone except my waiter at the museum cafe, who told me where I can find free camping in Galveston. And then said 'Take me with you.'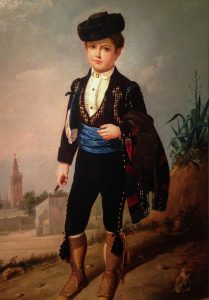 The exhibit had caught my eye before I left Oregon, because I had developed an impression of Spanish painting that was dark to the point of sheer despair, and want to understand more about what they have gone through. There seems often a sheen of mental unwellness and a cry for witness that I sense in their art. Excepting this portrait I saw of a budding little hotel mogul-in-training whose complacency stretches out over the centuries as if to reassure me that indeed, the more things change, the more they stay the same. The exhibit said that Spain was poor, and then got fabulously wealthy. Now it is one of the PIGS, as the smug set calls them: Portugal, Italy, Greece, Spain. Eh, easy come, easy go.
Back on the road, we skirted Houston to the south, and headed across flat cotton fields and cow pastures toward the Gulf. Being it's hurricane season, a system was blowing in, and deep grey, moving clouds brought scatterings of rain and a heavy, warm breeze through the open windows. Can't have Janet dripping all over my stuff, so no air conditioning; I did the dripping. We were losing the light, and I was hoping this free beach wouldn't be too hard to find.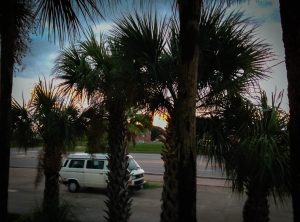 At the end of Galveston island I still hadn't seen any signs for it, so pulled into the parking lot of some establishment to check the all-knowing phone. I was still having no luck, when a sinewy, grey-haired man in a truck appeared at the passenger window, motioning for me to roll it down. Within three minutes, Dick was offering to let me stay right where I was parked, and gave me the code to the bathrooms at this motel/RV park he takes care of. Turned the key off, done for the night.