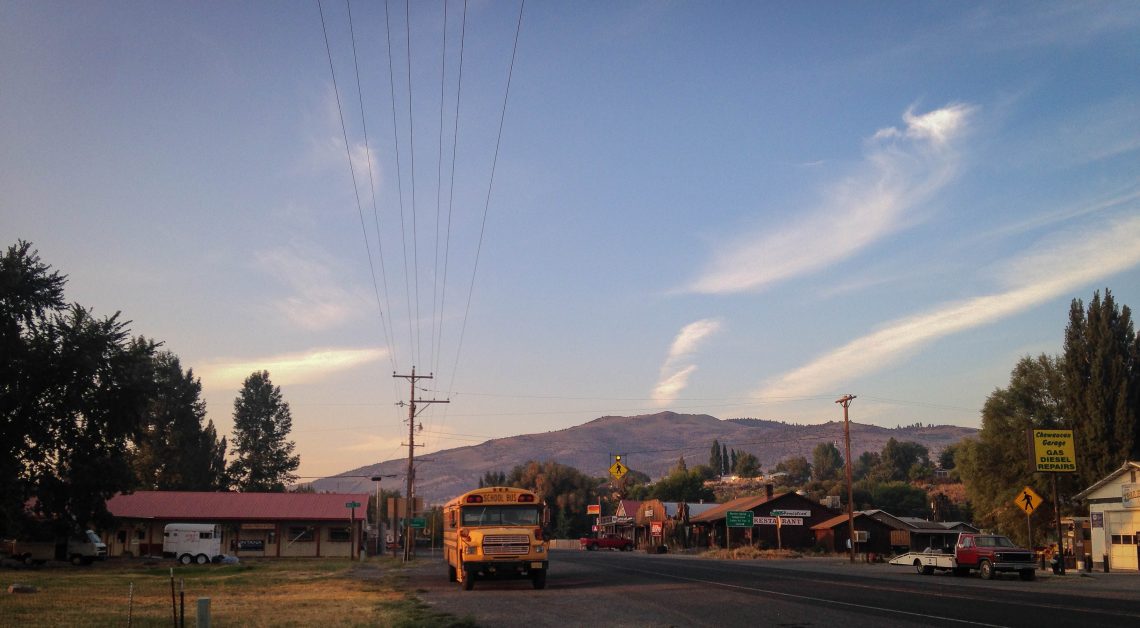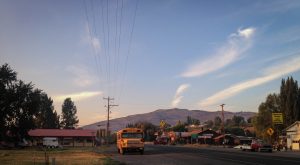 Have you heard the term 'escape velocity'? It's about 59 miles per hour.
Or less, as Janet chugged up and over the Cascade Mountains yesterday. Everything I thought I might need for a new life is packed in here, and we woke up this morning in this ranching town in what the tourist bureau calls the Oregon Outback. We are now in the Great Basin, where rivers spring from mighty mountain ranges and never, ever reach the sea. Just over the top of the Cascade pass, at about 5,000 feet, I pulled over to take one last look at green. The air smelled warm and spicy with conifer sap. A couple with a trailer had also pulled out, and I told the old guy a bunch of stuff still lodged in my brain about this lake. Kokanee are landlocked salmon, with blue backs, and get really huge, etc. etc. Last time anyone will give a damn, if even he did. His wife decided to come out, tall woman with hard eyes, as were his. Perhaps they were fighting, but had to be civil to me, because I was in that kind of mood. I could feel something lifting off me as I came down the east side of the mountains.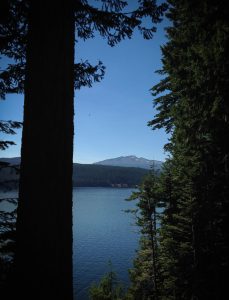 Later, I got a couple of texts from co-workers at the bank, and cried a little bit. This was my last night in Oregon. During one of my anxiety attacks pre-departure, I downloaded and bookmarked apps and sites that told me where I could find free camping, and about everything else a traveler might need. But, once I find a safe-haven on Google Maps, I don't really see anything else. I get an internal beeline that prevents any slowing down or stopping to investigate something interesting. Places are no longer 'here,' they are just part of the barrier I cross to get 'there.' I am a very good planner, but continue on my well-researched itinerary with a sort of low-grade, background tension that includes an evaluation of how well I am executing my plan.
Mama just says 'No' to that. So upon entering this town, I stopped at the garage and spoke with two men, who said parking across the road would be fine. Then I spotted the library, and went in and chatted with three women about the town, and they said the school bus would be up and running in the morning, because it's the first day of school. So they invited me to park across the street, and you see, there I am. There we are, under a big tree that survived the fire that consumed a wooden hotel that was there.
No app involved so far, and perhaps that will be good for my nearsightedness.